Welcome to Main Street Insurance Group
There is more to personal insurance than just
"How much does it cost to insure my car or house?"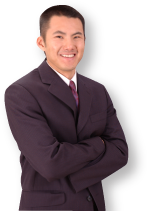 Insurance is about protecting what matters most to you and giving you peace of mind. As an independent insurance broker, Main Street Insurance Group has the resources to offer the best value in policies with our network of personal insurance products. Our goal is to guide you through the process and to make careful recommendations that will meet your unique needs. We want to minimize your burden of a financial loss with the most cost-efficient strategy. And we can do because we have partnered with the best providers in the industry. Are you ready for your own Personal Insurance Management Team?
Why choose Main Street Insurance?
Ask yourself these questions:
Do I have a true understanding of my insurance needs?
Does my current agent explain my coverage needs and policy changes?
Do I feel educated about the insurance products I am purchasing?
What do I really know about the company that insures me and my family?
Life is full of changes…at Main Street Insurance your Personal Insurance Agent is here for you every step of the way to make sure you and your loved ones are protected.